What is Anadrine–S4?
Andarine S-4 (also known as Acetamidoxolutamide) is a SARM (Selective Androgen Receptor Modulators) that has been designed with the intention of minimizing muscle wasting.
How it works
Andarine has the exceptional ability to encourage the anabolic state, preventing the body from going catabolic and reducing the breakdown of muscles over the course of a workout, all while still allowing the retention of mass. Promoting anabolism whilst maintaining a low-calorie diet allows for a significant increase in both strength and endurance, allowing you to improve your performance during training. Most other SARMs will stack well with Andarine, giving you the ability to compound your results and experience further benefits within the same time frame. For example, a stack of Andarine S-4 and Ostarine MK-2866 would provide comparable results to a stack of testosterone and Winstrol.
Is Dynamic Performance suitable for me?
We strongly recommend you do not take this product if you have any of the following medical conditions: – diabetes – kidney or liver problems – heart disease or angina – circulatory conditions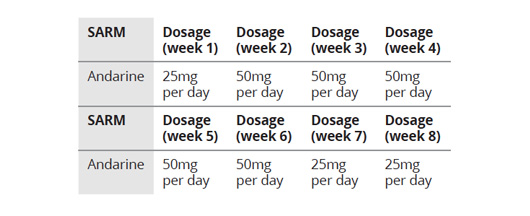 Recommended dosage
Those who use SARMs commonly follow 8-week cycles for lean muscle gain and strength enhancement then take the following 8 weeks off to allow their recovery and natural testosterone levels to be restored.
How to store
Keep out of reach of children. Keep the lid on the product when not in use and store in a cool, dry place.
Legality
The use of SARMs is completely prohibited in sport and many tests have been developed as a result of the rise in popularity of using SARMs as a supplement. In the United Kingdom, SARMs are legal for personal use.
Contents
Box of 50 tablets
CONTAINS 100% ANDARINE-S4
EACH TABLET CONTAINS 25MG OF ANDARINE-S4